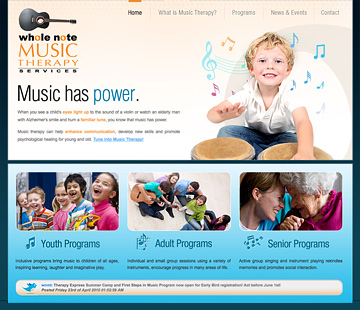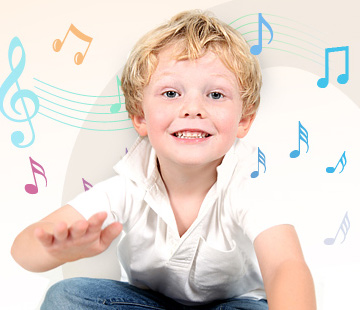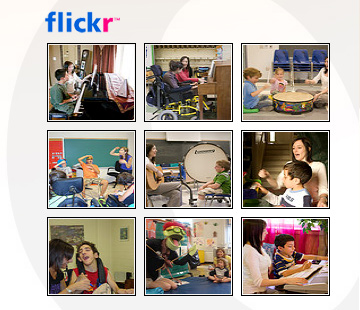 Whole Note
Project Category: Website Design
Created For: Whole Note Music Therapy

Whole Note Music Therapy came to Spry for quick development of their new online brand. Spry analyzed content supplied, wrote final website copy and organized pages of data into an easy-to-navigate layout. Services include digital paint, research, keyword optimization and 100% compliance with XHTML standards. Also implemented was our proprietary Flickr and Twitter Feed drop-in components as well as SiteBubble Easy Website Maintenance.