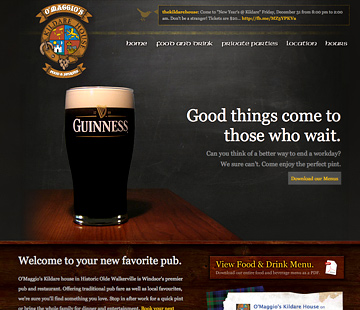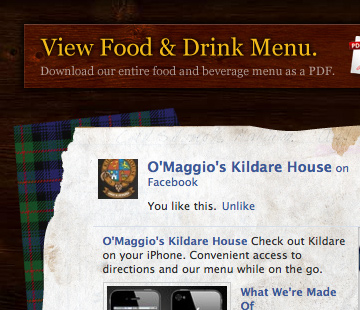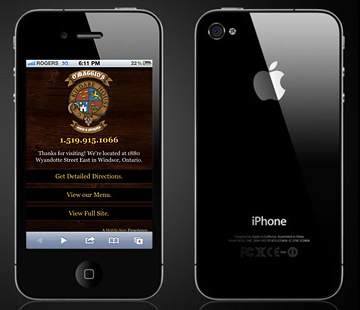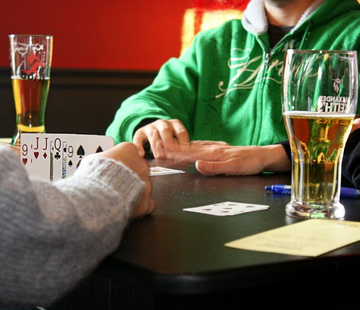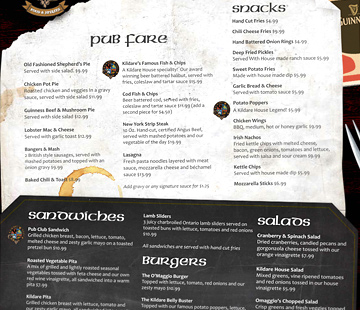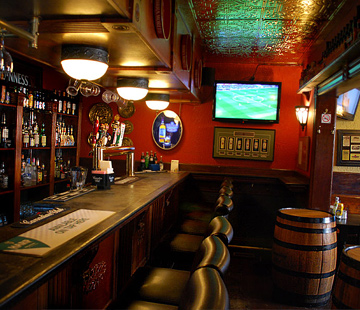 Kildare House
Project Category: Website Design
Created For: O'Maggio's Kildare House

This hand-painted, XHTML compliant design uses direct Open Graph Facebook integration, Spry Twitter feed and an automated countdown to St. Patrick's day. When users browse on their Blackberry, iPhone or Android device, they see a mobile friendly version, with quick access to the menu, directions and contact details. Textures and motifs are taken from actual photos of the Kildare interior, including wood grain, colours, and font choice.