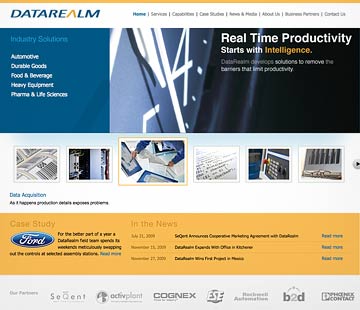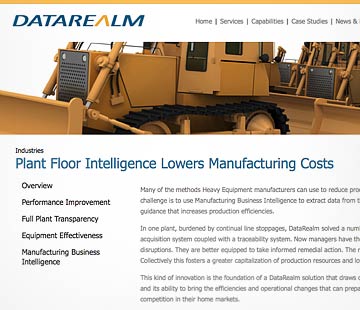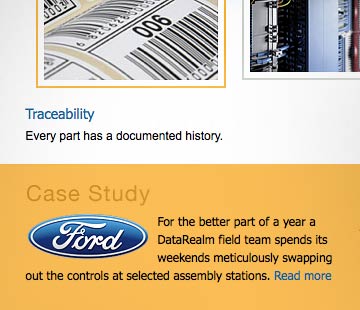 DataRealm
Project Category: Website Design
Created For: DataRealm Inc

DataRealm came to Spry to redefine their brand and corporate image. After a thorough design process, the colors and logo were chosen, layout approved and information was analyzed and organized into a dyanmic, adaptable design. Fully W3C XHTML/CSS compliant, the website is also mobile compatible and also utilizes our Date In Mind software.