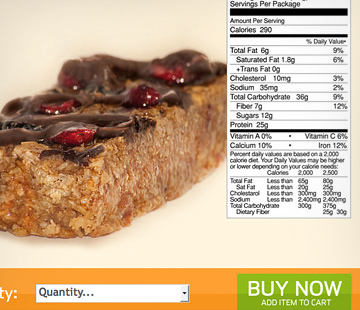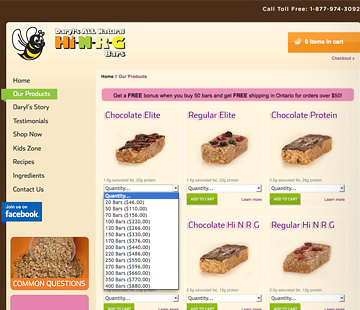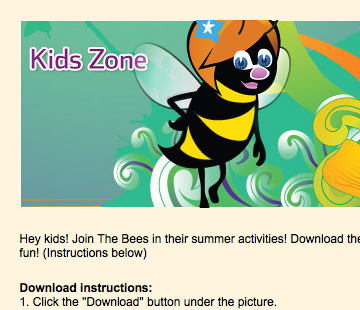 Daryl's Hi-N-R-G
Project Category: Website Design
Created For: Daryl's Hi-N-R-G Bars Inc.

After increasing average order size by 300% with the previous redesign of Daryl's Pro Stores account, Spry redesigned the store again in late 2010 to optimize for iPad, iPhone, and database integration. The new store is powered by Spry's proven, enterprise-level Spry Cart solution, a turnkey, open source, adaptable framework. New features include database-powered product scroller / comparison chart, hand drawn colouring book pages, and an improved shopping experience in a fully XHTML layout. Since the relaunch, orders have grown another 400% and Daryls is ranked in top 3 in Google for "all natural energy bars".