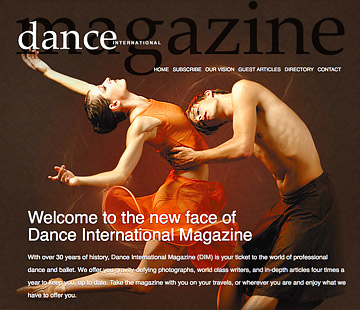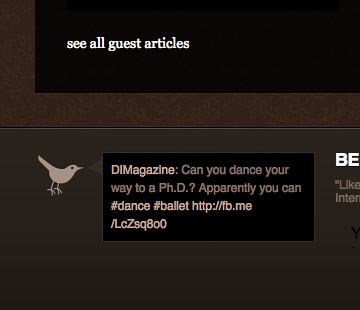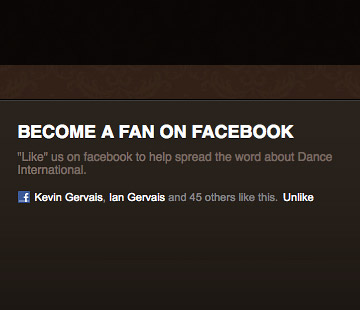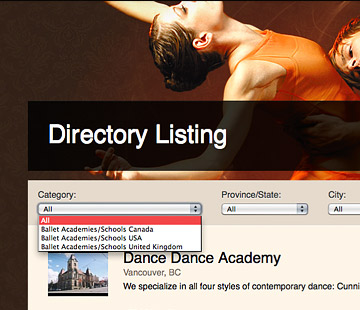 Dance International
Project Category: Website Design
Created For: Dance International Magazine

The Vancouver Ballet came to Spry to develop an online theme for Dance International Magazine that looked as beautiful as their glossy, full color quarterly publication. The new site is IE6 compatible, uses slick interface elements, AJAX-based directory search and the new Spry Twitter feed API and Facebook Open Graph API integration. A lightweight, and iPad and IPhone compatible website.