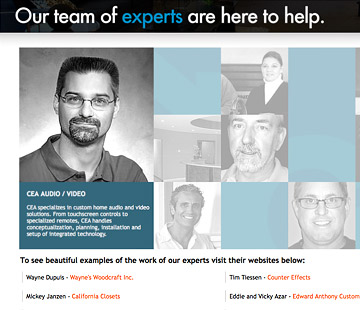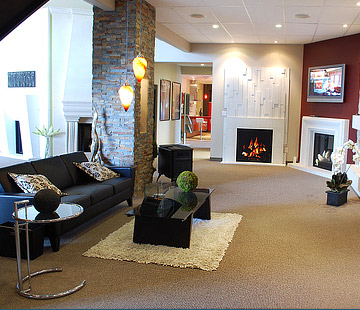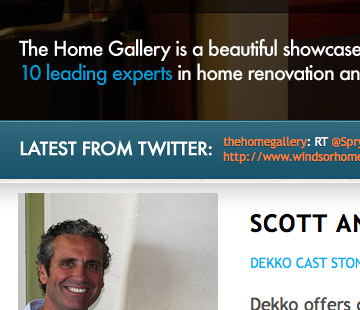 Home Gallery
Project Category: Website Design
Created For: Home Gallery

The Home Gallery is a beautiful showcase of what is possible in home renovations, started by 10 leading Ontario experts in kitchens, renovations, fireplaces, closets, audio and more. This beautiful website includes our Spry Twitter feed, iPad and iPhone compatible slider scripts and IE6 compatibility. It also has a great expert choose and well written copy to explain what they offer. Photography also provided on site.