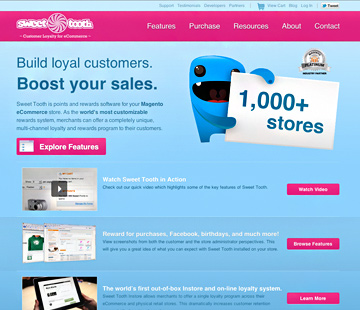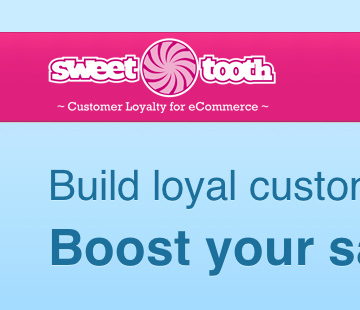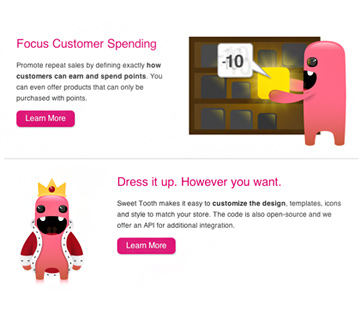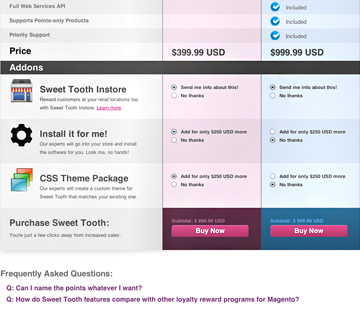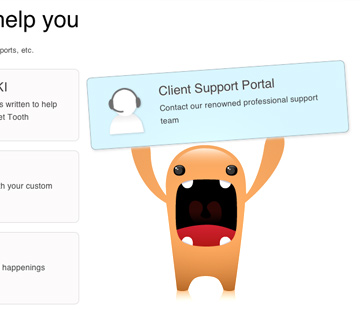 Sweet Tooth
Project Category: Website Design
Created For: Sweet Tooth Rewards

Spry was engaged to develop the new brand for Waterloo startup Sweet Tooth, a leader in online and in-store reward programs. Sweet Tooth recently partnered with Points.com and has over 1,000 stores using their Magento e-commerce extension. Spry also hand-drew custom mascot illustration and provided an end result that could be integrated seamlessly into Magento.